British Standard AU 138b:2000.
BS AU 138b:2000 is the most recent standard for Airline Couplings, and the one we would always recommend.
These couplings supply the airline for both the Emergency Line and the Service line between each truck and trailer.

Easy to use, reliable and robust.

A streamlined product which meets high-performance requirements.

We air pressure test 100% of finished Self-Sealing Valves before despatch.

Parts are plated to protect them against at least 350 hours of salt spray, more than double the British Standard requirements. Coating is with either e-coat, black passivate or zinc-Nickle to 12 micron.

Available in M22, M16 or ½" BSP.

We place a visual indicator on our metric thread parts to avoid mis-matches in the field.

Customisation available; steel body with alternative colour sleeves for female couplings available on request.

Secure your Trailer with our C-Locks
Storage couplings are available to provide a secure and protective storage location for couplings.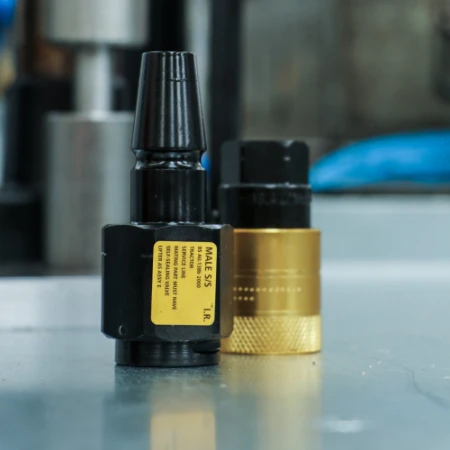 Made in the Midlands and exported globally.
As a family-run business we have a tradition of excellence reliability and innovation and are proud to be part of of the renowned industrial heritage of the UK.
Whilst I&R has been a fixture of the Midlands for over 100 years, we are never stuck in the past,  but instead constantly looking for ways to think-forward and conceive new products and capabilities for our growing list of valued and loyal customers.