No-nonsense, resilient security for your trailer.
Our unique design C-Lock for trailers fully covers the male coupling, locking the trailer from being coupled up. The long lock sleeve prevents the coupling from being unscrewed from the trailer.
Unique key numbers or sets of locks with the same key number can be ordered based on fleet preferences. 10,000+ key combinations provide guaranteed security. Each lock is supplied with two keys, which are tucked inside a plastic cap for transit.
Easy to use – to fit, simply remove the key and push the lock into the male coupling. Lock longevity can be increased by an occasional application of mineral oil to the inside.
For use on BS AU 138b:2000 and BS AU 138a:1980 couplings.
High visibility for vehicles on the road.
Based on our unique design C-Lock, with the added benefit of a high visibility reflective label in red with yellow VOR lettering.
Additional yellow VOR disk available for extra visibility.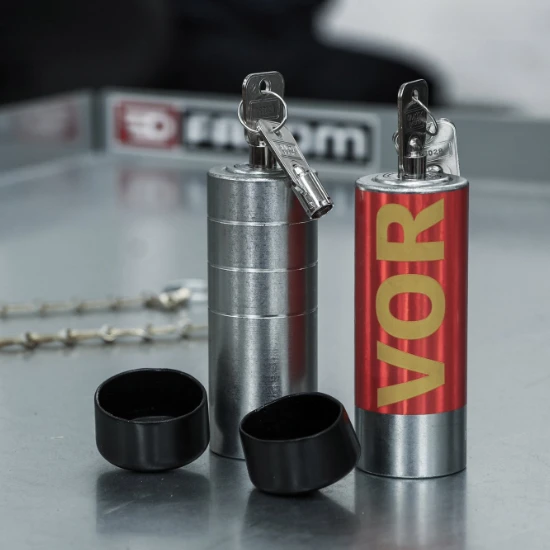 Made in the Midlands and exported globally.
As a family-run business we have a tradition of excellence reliability and innovation and are proud to be part of of the renowned industrial heritage of the UK.
Whilst I&R has been a fixture of the Midlands for over 100 years, we are never stuck in the past,  but instead constantly looking for ways to think-forward and conceive new products and capabilities for our growing list of valued and loyal customers.