Positive Adjustment Balljoint
Description
Ballpin retained by grub screw.
Grub screw position adjustable; held in place with split pin.
Ballpin has full 30°angular movement.
Grub screw and ballpins are case hardened file hard.
Zinc plated and passivated for 96hrs salt spray.
Features
Adjustable.
Easily assembled and disassembled.
Ballpin can be locked into position by tightening the grub screw.
BSF versions and brass bodies available to order.
M5, M10 and M12 available to order only.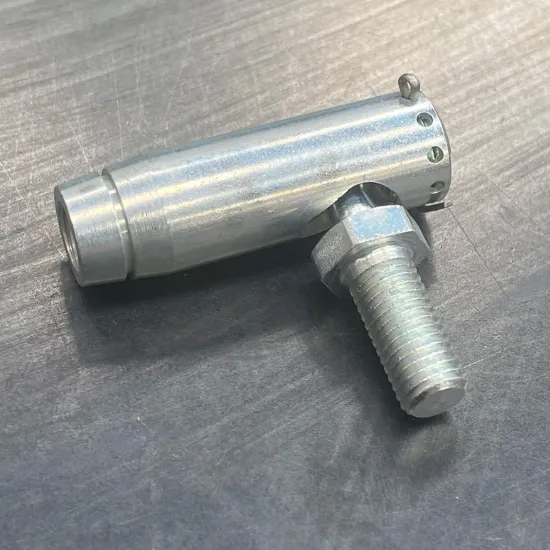 Made in the Midlands and exported globally.
As a family-run business we have a tradition of excellence reliability and innovation and are proud to be part of of the renowned industrial heritage of the UK.
Whilst I&R has been a fixture of the Midlands for over 100 years, we are never stuck in the past,  but instead constantly looking for ways to think-forward and conceive new products and capabilities for our growing list of valued and loyal customers.