BS AU 138b:2000 is the most recent standard for Airline Couplings, and the one we would always recommend.
Description
Based on DIN 71802
All Steel
Inner retaining clip and external safety clip.
36°angular movement ( restricted to 15°by safety clip).
Zinc plated and trivalent passivated as standard.
Sizes M10 and over available on request.
Neoprene Gaiter is available.
Features
Easily disassembled by removing the safety clip - giving improved access for maintenance.
Left Hand Thread available.
Body, clip and ballpin available separately.
Range of LH/RH M5 rods available from stock to make linkage assemblies.
LH thread indicated by groove on body.
DN10/M6 available in different body lengths as part of our standard range.
Male threaded bodies are available in different body lengths.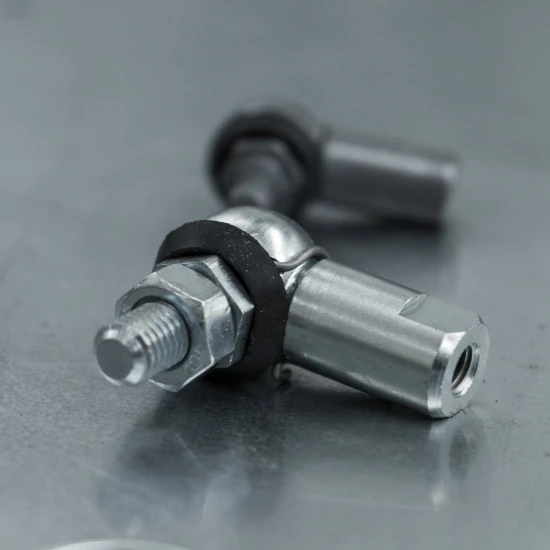 Made in the Midlands and exported globally.
As a family-run business we have a tradition of excellence reliability and innovation and are proud to be part of of the renowned industrial heritage of the UK.
Whilst I&R has been a fixture of the Midlands for over 100 years, we are never stuck in the past,  but instead constantly looking for ways to think-forward and conceive new products and capabilities for our growing list of valued and loyal customers.